SYSTEM OVERVIEW
Heart of the system Solid State Pump by Piezo Motor. Pump including all Power Electronics is located deep underground and can withstand harsh temperatures of up to 150˚ C.
Controller and HMI interface units are located in regular accessible industrial cabinet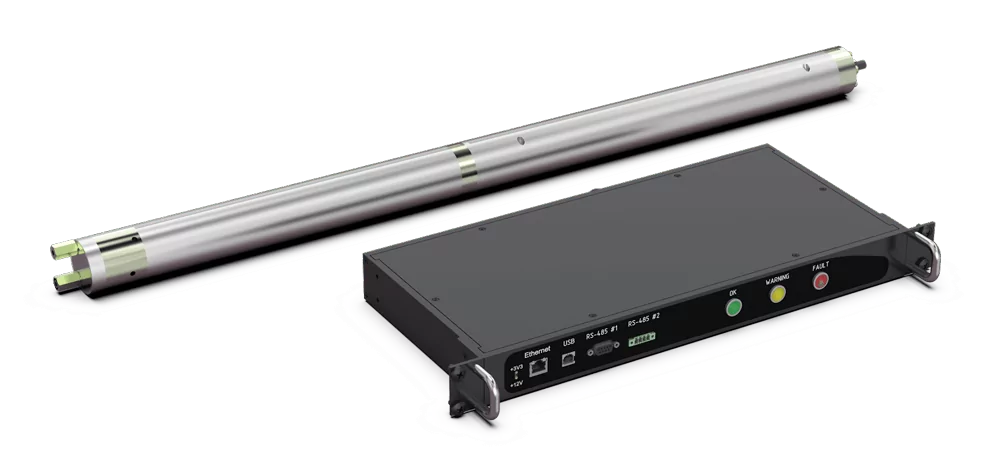 CONTROLLER UNIT
Custom embedded controller and monitoring system. Incorporates Signal Generator, Amplifier Controller, and Data Acquisition system.
Uses Proprietary long-distance transmitter to modulate control data in power cable (5 km = 15,000 ft).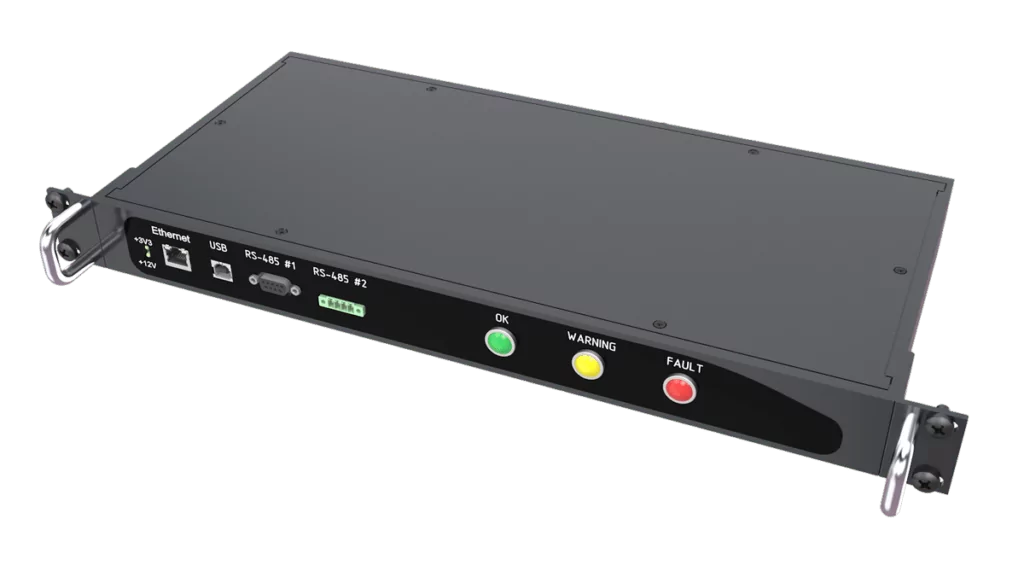 32 bit ARM
Microcontroller

Signal
Generator

Data
Transmitter

Ethernet

USB
USER INTERFACE
Embedded Web Server allows access to pump from HMI unit in the cabinet or any place in the world
Pump settings control
Signal settings
Data acquisition
Multiple access levels
Log file
Remote firmware update
HIGH-POWER SOLID STATE ACTUATOR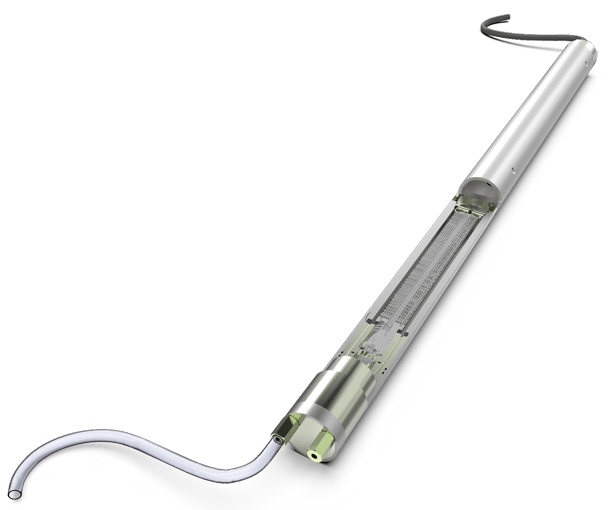 ACTUATOR uses high-power piezo motor that oscillates at high frequency to force the liquid through the output valve.
Single moving part and no bearings allow maximum reliability.
Incorporates Data Receiver and Power Electronics with industrial-grade parts

Piezo
actuator

Power
Electronics

Temperature
Up to 150˚ C
PIEZO PUMP SPECIFICATIONS
Output pressure up to
10,000 psi
Flow rates up to
5 liters/minute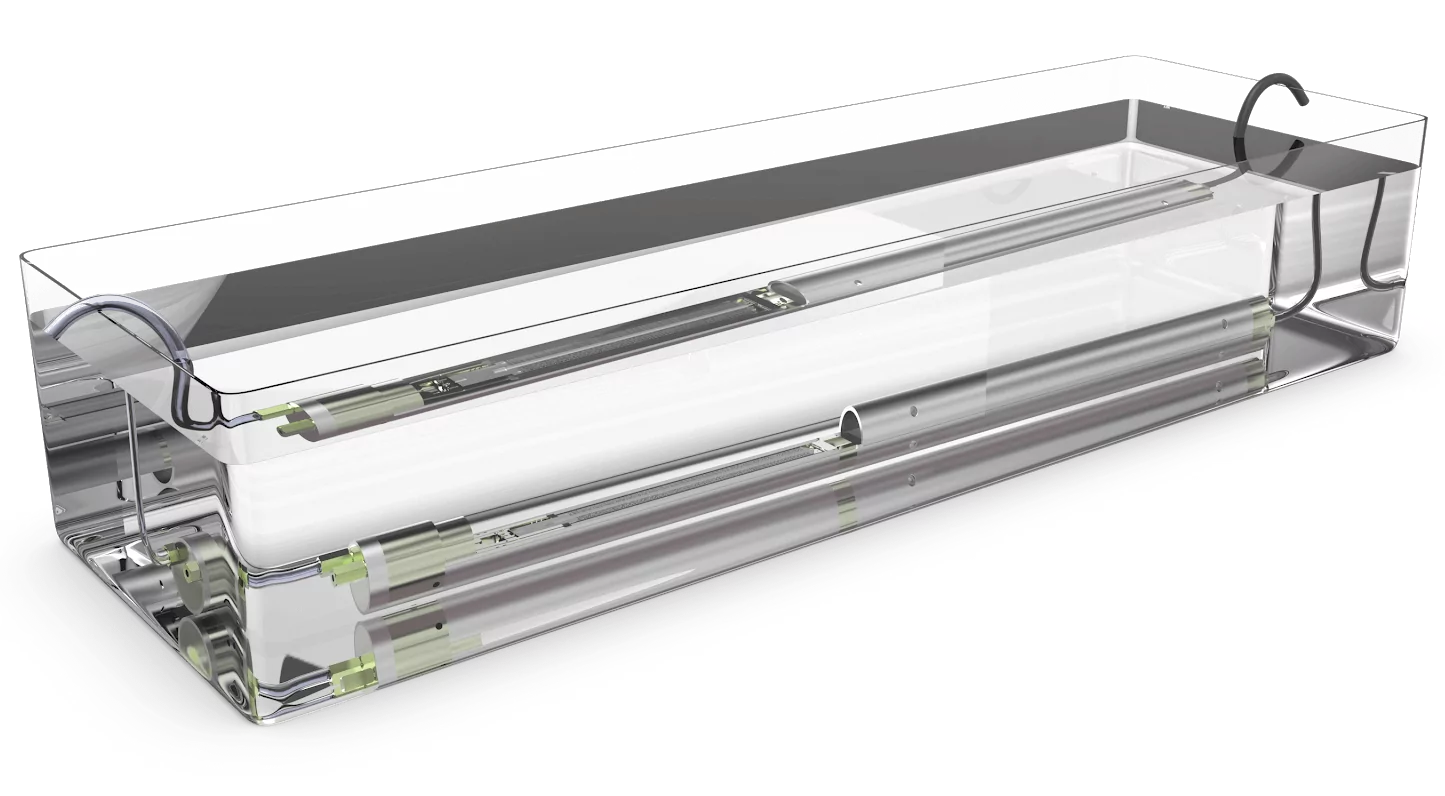 HOW IT WORKS
Using only a single moving part, Solid State pump has no bearings and require no lubrication.
DATA TRANSMISSION

System uses single cable to transfer Power and Data from Controller to Actuator.

Frequency modulation is used to inject control data into power cable
Data is decoded upon receipt
OUR TEAM PERFORMED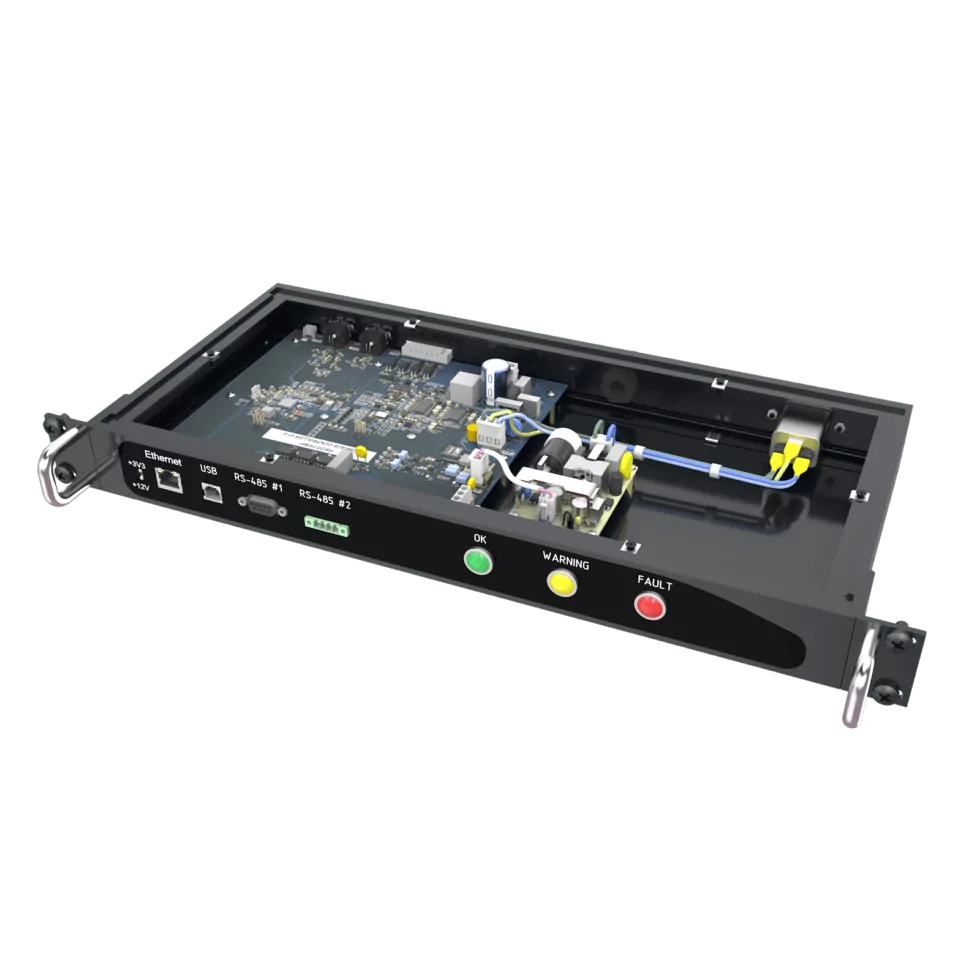 PRODUCT DESIGN
CONTROLLER designed into industry-standard 19" 1U crate. Power Amplifier is packed into 2" crate.
POWER ACTUATOR consists of piezo motor and all electronics sealed into steel tube and filled with compound for cooling.
ELECTRICAL DESIGN
Controller is a custom industrial system with embedded web server for remote access.
Downhole unit is a piezo actuator, data transmitter, and power supplies. Designed and tested to withstand 120C ambient.
Power electronics system to generate high-voltage output signal for piezo actuator and compensate for signal distortion.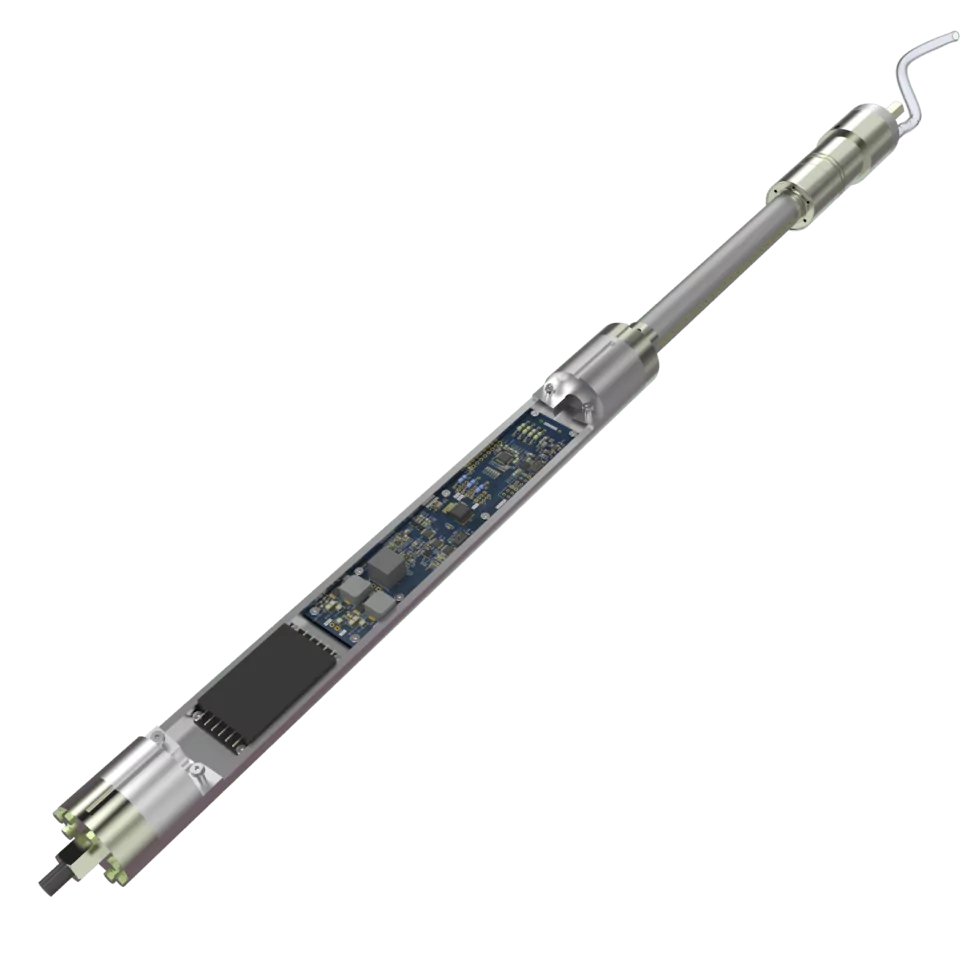 EMBEDDED FIRMWARE WEB SOFTWARE
Embedded real-time control firmware for signal generation, distortin compensation, data acquisition
Embedded web server for remote control and diagnostics of pump. All parameters are transmitted real-time.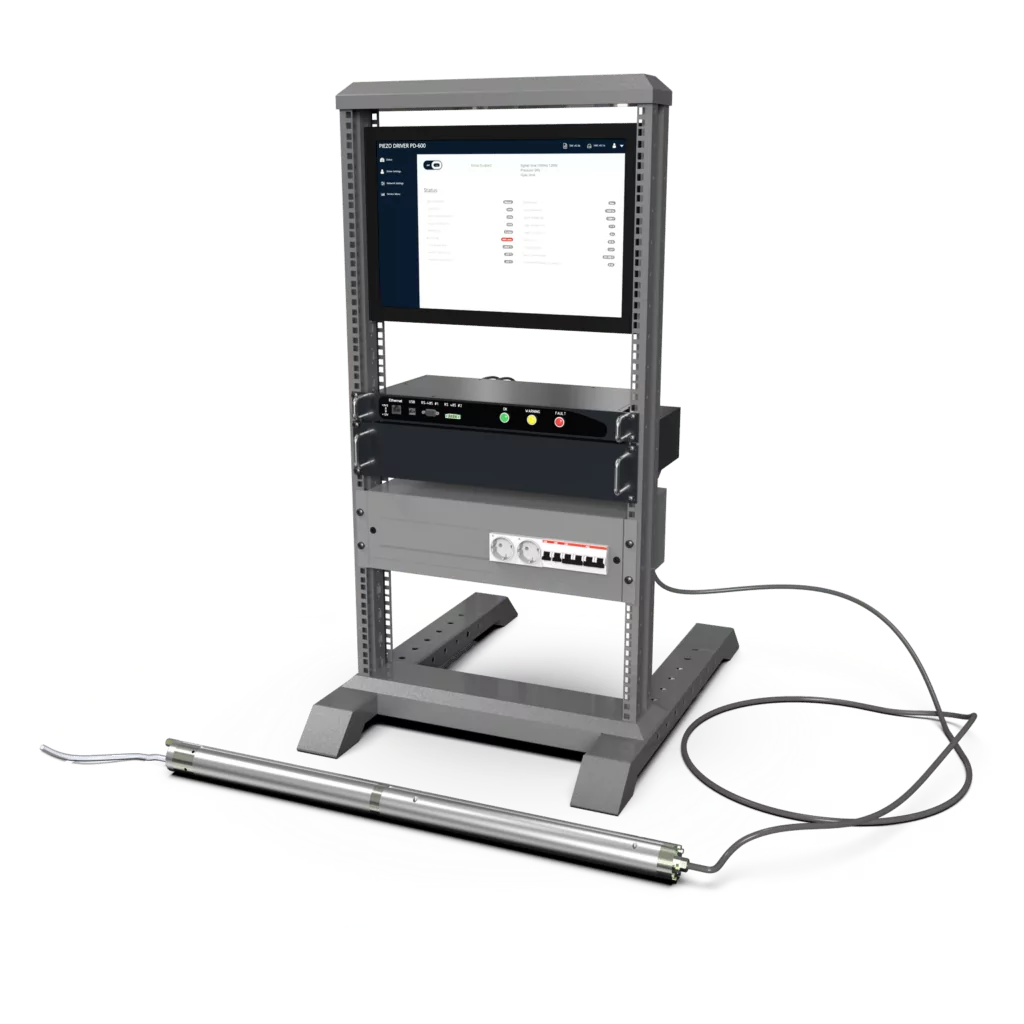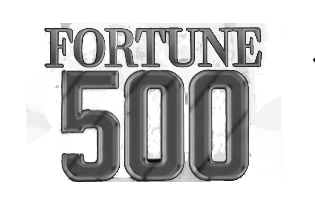 CURRENT STATUS: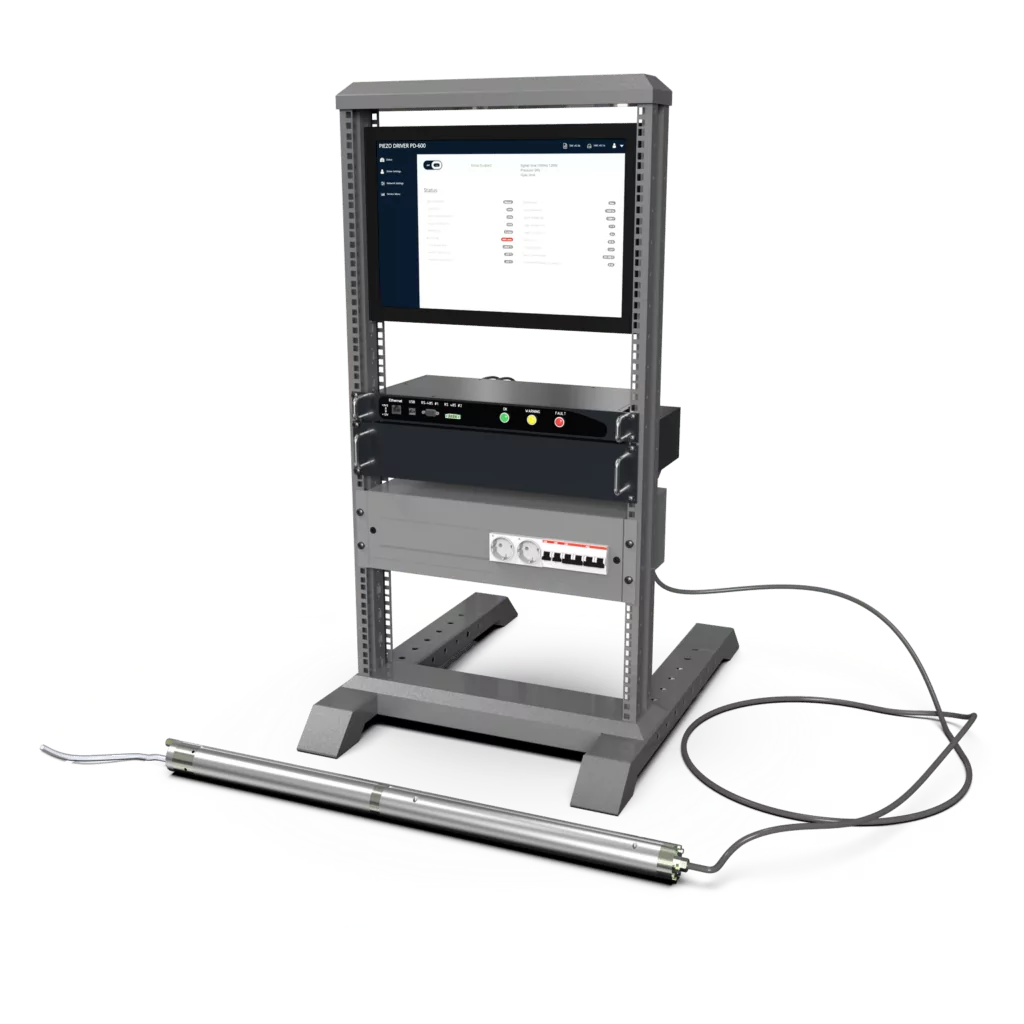 Production