6. HOW TO CREATE NEW HARDWARE PRODUCTS. ENGINEERING VALIDATION TEST EVT
Halfway there! We continue talking about Product Development. Alex Gudilko, CEO of AJProTech, shares our experience and tips in a series of videos about Product Development: HOW TO CREATE AND LAUNCH NEW HARDWARE PRODUCTS. Do not forget to share with your friends and colleagues if you find it useful!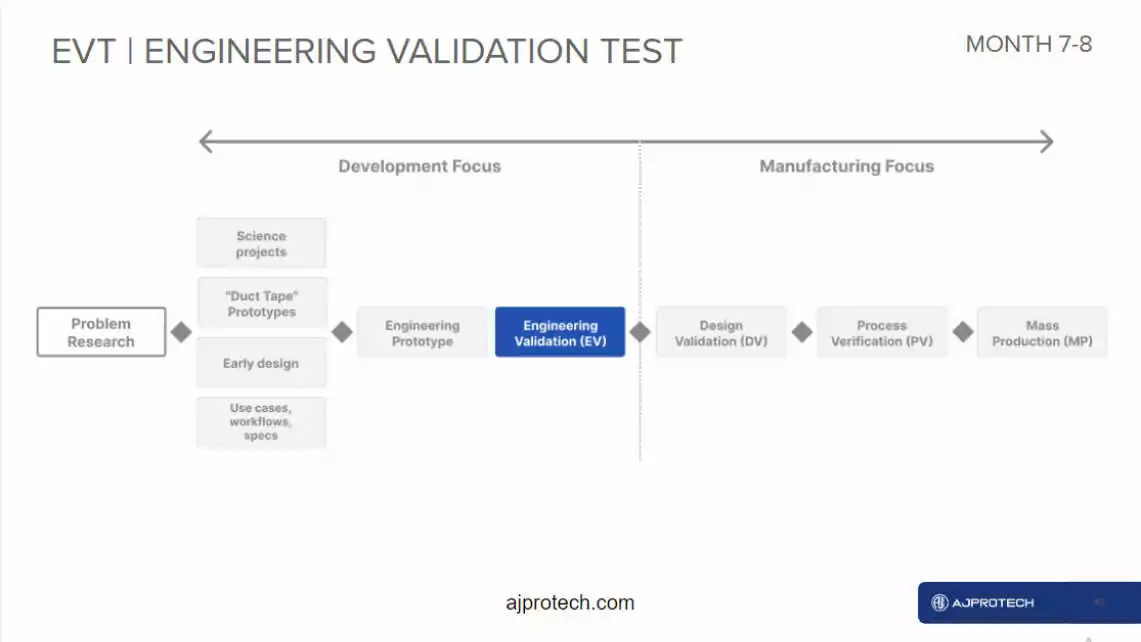 Engineering Validation Test. After we have samples it's time to validate everything. It is called EVT (Engineering Validation Test). Typically you either use your existing engineering prototypes or you run a new set of prototypes, if needed. The core question you need to answer here is "Does the product cover the functionality described in a Product Specification?"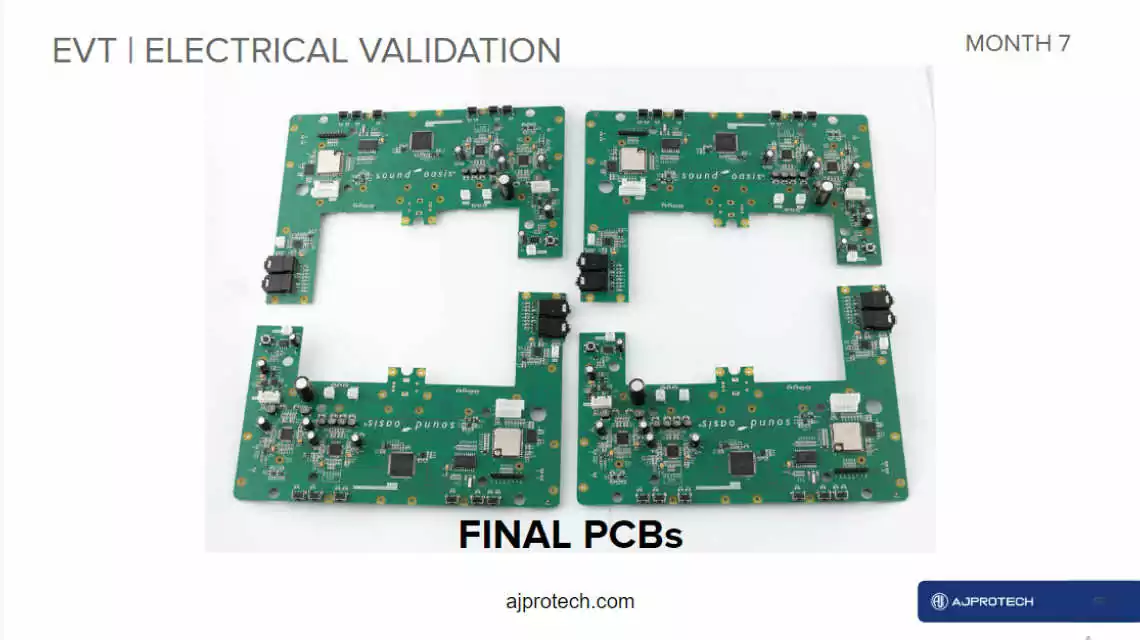 Typical test to run:
Functional
Power
Thermal
EMI
You built pre-final boards. They look great, you start doing functional tests.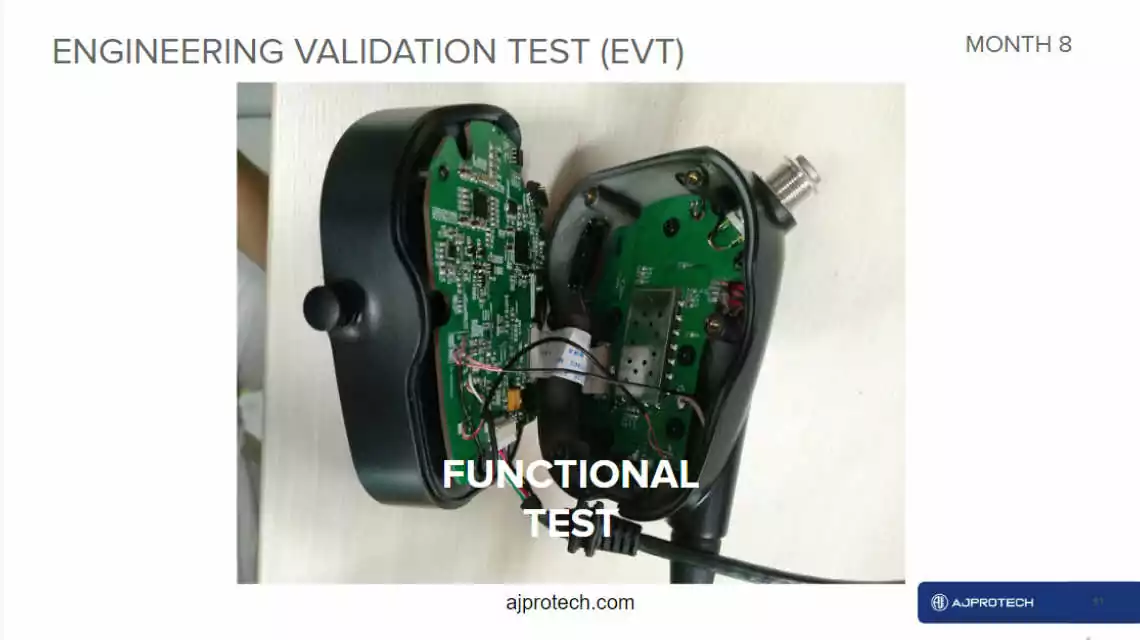 Functional tests are:
How does the device power up?
Is all communication working?
What's the power draw?
The core functionality for the device is being tested here.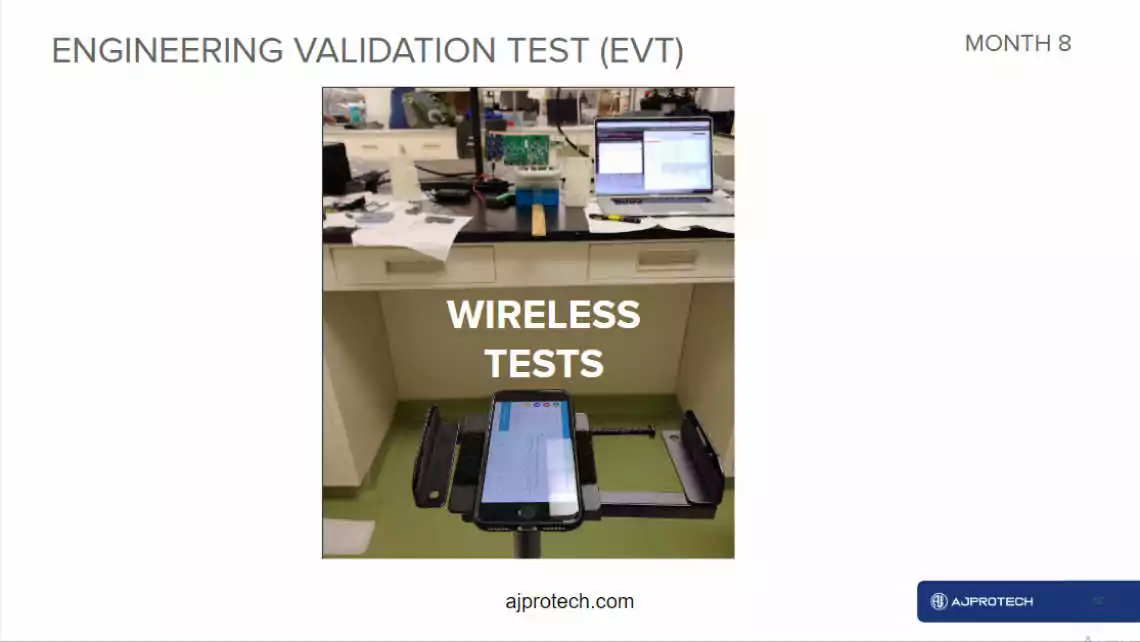 If the device has wireless connectivity – you test RSSI, you test the range for communication. What we recommend doing is testing how many devices can be working simultaneously in the same room. For example, Bluetooth has a limitation of about 5 devices connected so it's really important to know what you're dealing with once you have wireless connectivity.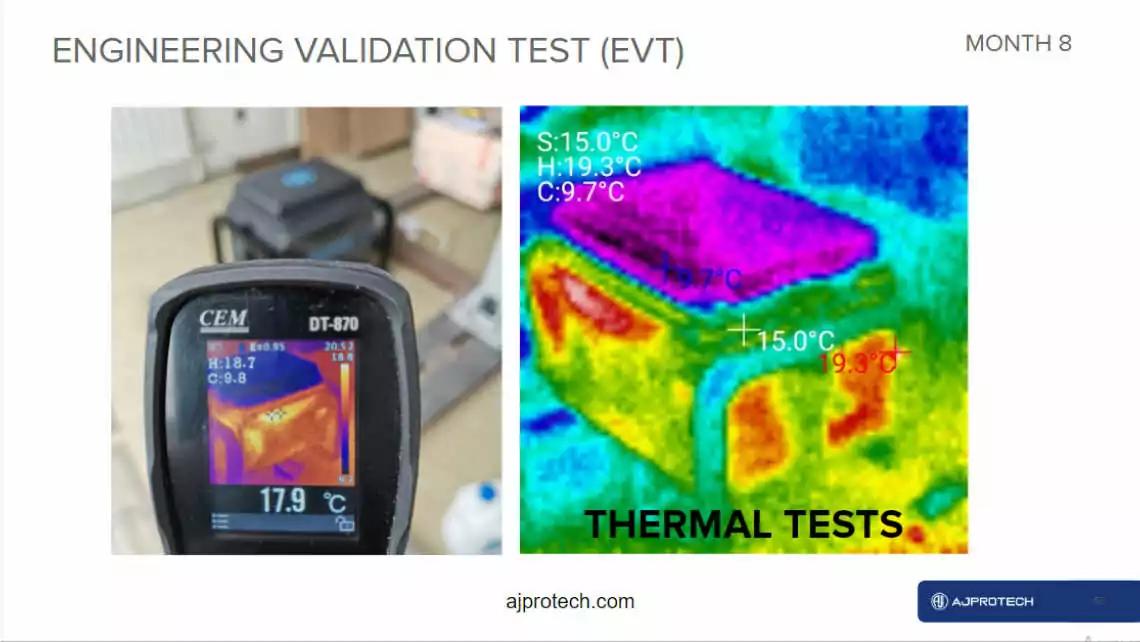 Another trick, another commendation we have is to use thermal cameras. A LOT. The cooler your product runs, the more reliable it is going to be. So we do thermal analysis both on the PCBs and on a product level. We see which part of the design gets hot and we work from there. The cooler the device runs, the more stable it is going to operate. So really invest time in testing here.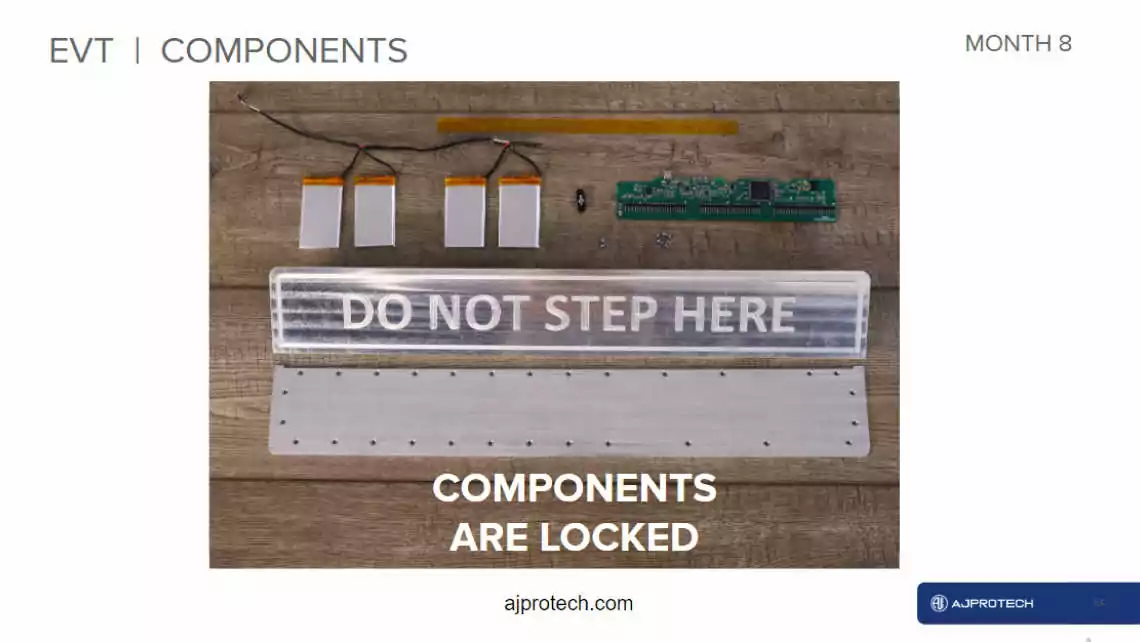 You LOCK components. There is no significant change of components after EVT. If needed, you do another iteration of EVT. But don't plan to change it later on. When you start working with the CM, they're not going to accept much of the change later. Lock your component database here.
Stay tuned for the next video where we'll talk about selecting the right Contract Manufacturer.
More about our Product Development Process Create product requirements online: SPECIFICATION WIZARD
AJProTech team
Ajprotech.com