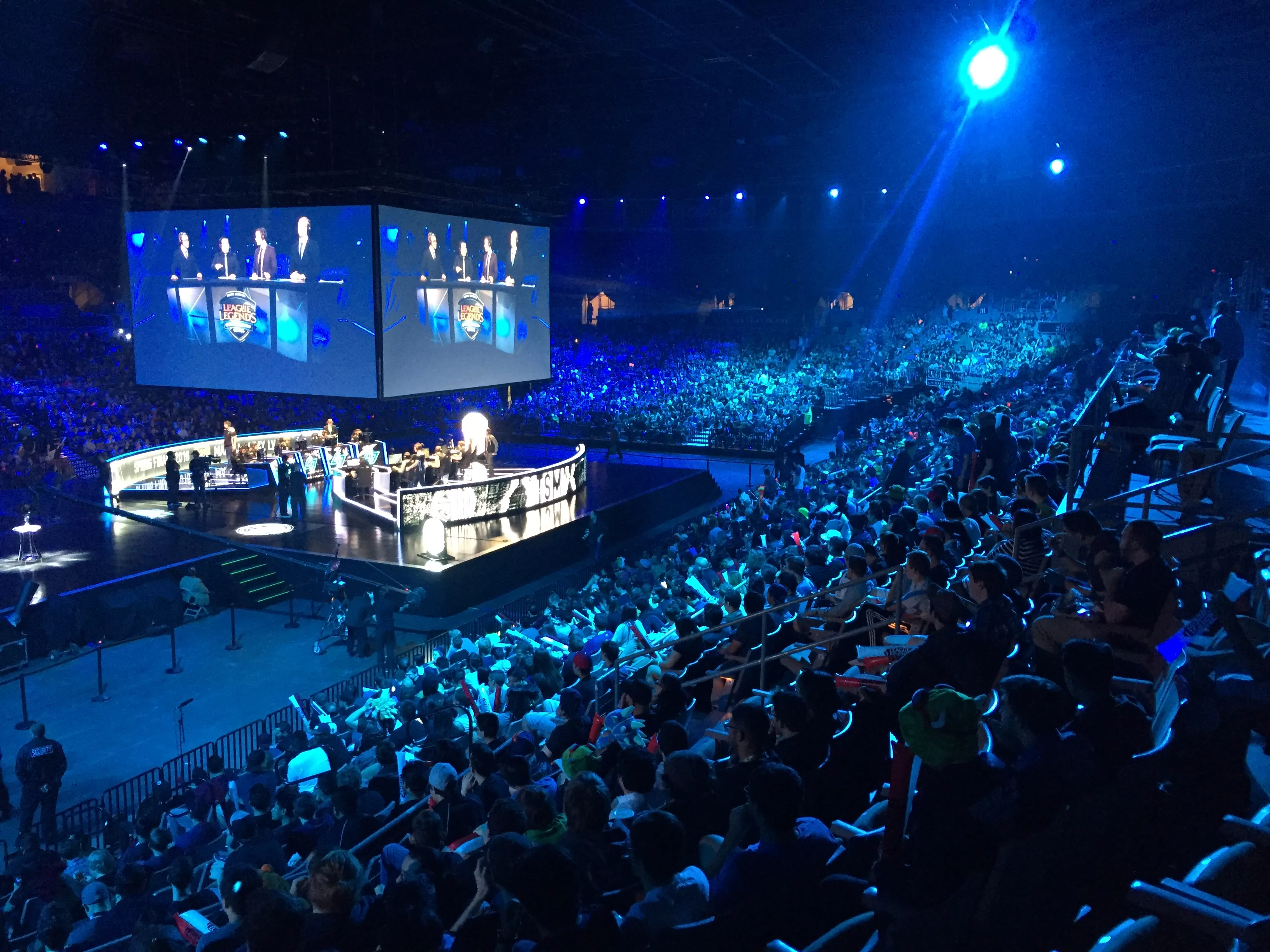 Searching information over the internet about events relevant to your technology startup could be overwhelming. That's why we have compiled a list of 6 popular annual tech events, especially for hardware startups.
1. CONSUMER ELECTRONICS SHOW (CES)
CES is an annual trade show owned and produced by the Consumer Technology Association. It's the world's meeting place for all those who thrive on the business of consumer electronics.
For the past 50 years, it has served as the global stage where next-gen innovations are introduced to the market.
The upcoming CES will be organized on January 7–10, 2020.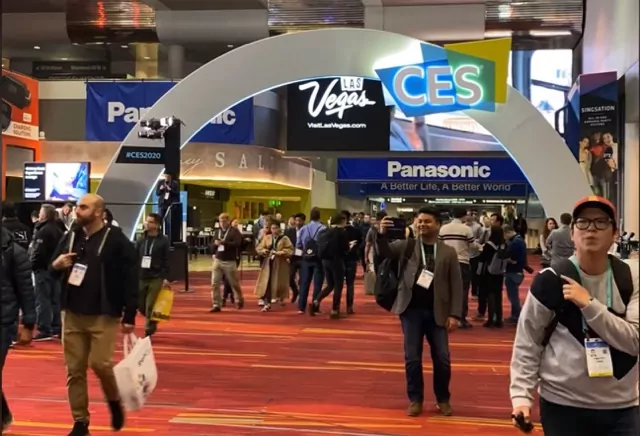 2. GARTNER TECH GROWTH & INNOVATION SUMMIT
With emphasis on software, hardware and service providers, Gartner Tech Growth & Innovation Summit offers both immediate growth prospects and long-standing approaches.
This 3-day summit is intended for technology and service suppliers, executives, product managers, marketers, and commercial frontrunners who are introducing or expanding their businesses.
This year, Gartner Tech Growth & Innovation Summit was organized on June 3–5 in San Diego, CA. And, the next edition is expected in May 2020.
3. INTERSEC
Intersec, organized by Messe Frankfurt, is the world's leading trade fair for Security, Safety and Fire Protection. It offers thousands of prominent trade customers the cutting-edge security and safety solutions.
For tech startups, it provides stimulating new prospects to showcase their hardware products related to security, smart homes, health and safety and fire protection.
Earlier this year, it was organized at two locations in the Middle East: Jeddah and Dubai. The upcoming Intersec will be in Moscow, Russia in September 2019. And, the next one will be in Dubai in January 2020.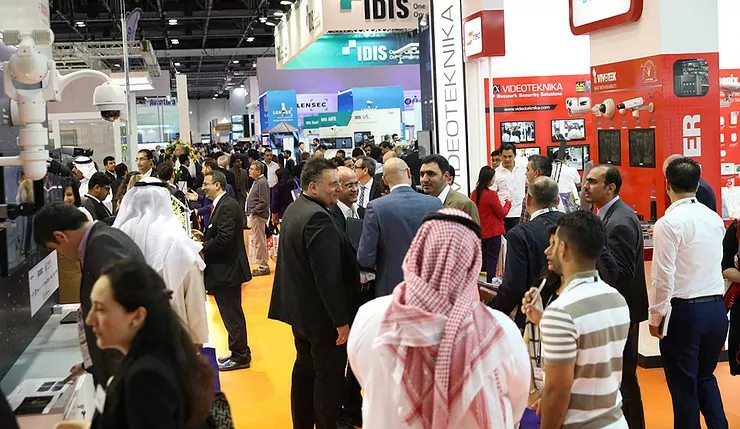 Photo source: Intersec.com
4. CHINA INTERNATIONAL INTERNET OF THINGS EXHIBITION
It is the largest and most comprehensive IoT exhibition in Asia. Hardware startups can exhibit their products related to RFID, IoT, sensor network, short-range communication, financial payment, middle-ware, Big Data processing, Cloud, real-time location tracking and more.
This year, China International IoT Exhibition will be organized in Shenzhen in August 2019. And, the next edition is likely in March 2020.
5. INTEGRATED SYSTEMS EUROPE
Integrated Systems Europe, organized by Integrated Systems Events, Netherlands is an annual trade show that exhibits front-line AV technology for experts working in the commercial and residential installation and integration market.
Hardware startups can display their latest high-tech products related to residential solutions, digital signage, smart building services, integrated communication solutions and more.
It is an ideal platform for networking, socializing and developing new commercial connections. Every year it is organized in February in Amsterdam.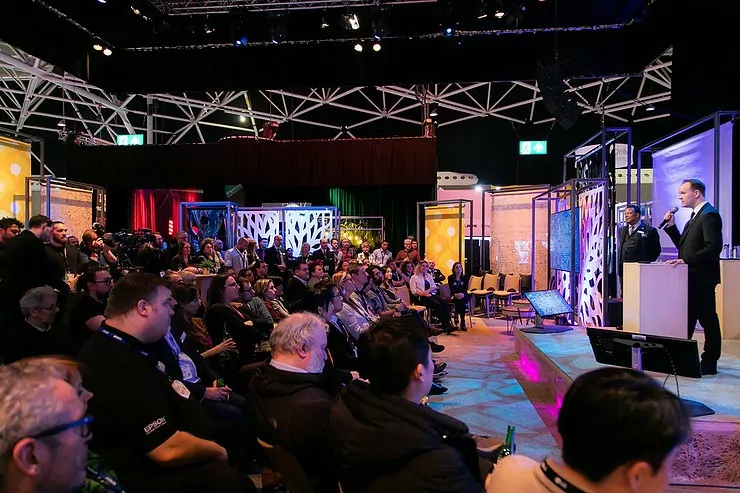 Photo source: Integrated Systems Europe Facebook Page
6. HARDWARECON
HardwareCon is a 2-day conference that brings together hundreds of international thought-leaders, entrepreneurs and investors in the hardware domain. It provides a great opportunity for tech startups to build, launch and scale top-notch hardware products.
Organized annually by Hardware Massive, HardwareCon is your chance to learn about the state-of-the-art technology and business trends in Artificial Intelligence, Machine Learning, Robotics, IoT, Blockchain, Product Design and more.
You'll meet the pioneering hardware corporations, stockholders, and decision makers from the prominent hardware and software corporations such as Intel, Google, Autodesk, SAP, IBM, Dragon Innovation and others.
The upcoming HardwareCon is scheduled in April 2020.
Not sure which event to attend? Let us help.
At AJProTech, we're expert in finding the right platform to showcase your hardware products. From idea conceptualization to the final launch and public display, we've got you covered!