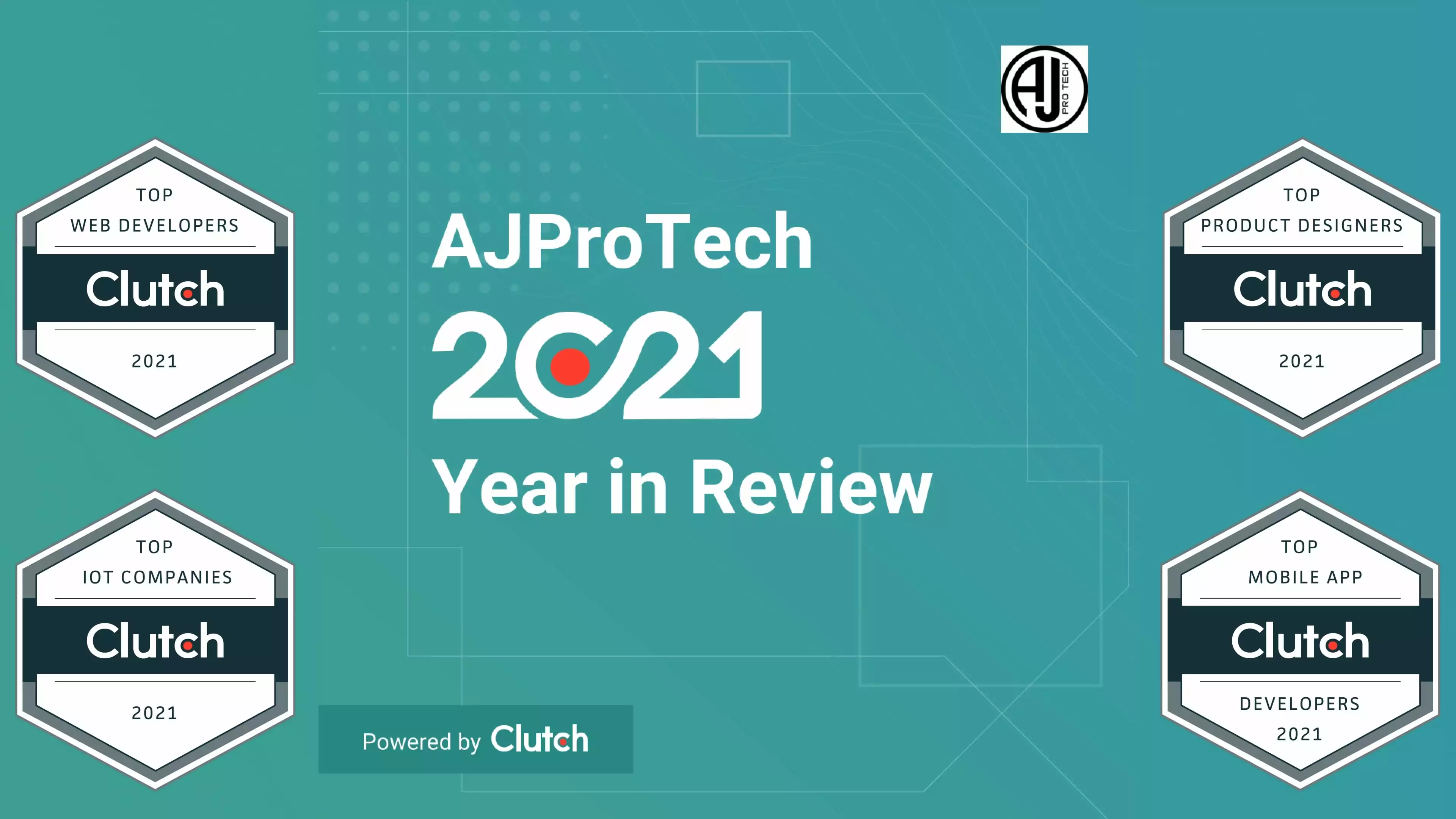 At AJProTech, we work consistently to deliver transformative solutions to turn your ideas into mass producible products. Since 2014, we've been helping businesses of all sizes overcome their obstacles through innovative design, development, engineering, and more.
Our dedication to product development allows us to come up with one-of-a-kind solutions and experiences. It's also for this reason that we've been highlighted on Clutch.co as one of the Top IoT Development Companies, Product Designers, and Hardware Designers!
On that note, let's take a look back on our milestones this past year through Clutch's 2021 Rewind.
This year, we're proud to have collected a total of six reviews. These reviews are a reflection of how we collaborate with our partners, and we're honored to have acquired a total rating of five stars across all the recent feedback!
Furthermore, we're ecstatic to report that all of our clients who left these six reviews are willing to recommend us to their colleagues! Check out the most recent review we've obtained this year:
We're grateful to our partners for being a great part of our journey this year. Because of you, we're always motivated to improve our services. By doing so, we're able to guide more businesses through the digital landscape.
Thank you to Clutch as well for the rewind. Check us out on the B2B ratings and reviews platform to learn more about our projects.
Ready to conquer your digital challenges? Connect with us today to get started!
Best, AJProTech team.