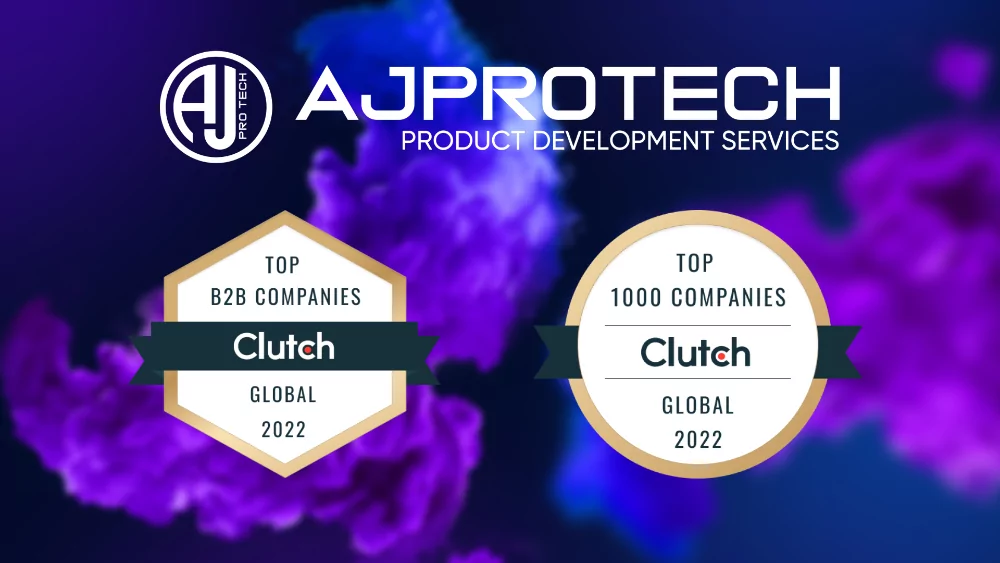 Today we are honored to inform you that AJProTech was named to the Clutch 1000 global B2B service providers in 2022. We are also pleased to become one of the top 15 IoT companies standing on a par with other outstanding b2b IoT service providers. With an overall 5.0 rating, we are thankful to our clients for their support, cooperation, and participation in the Clutch review. The Clutch 1000 is the most prestigious award offered by the platform that distinguishes only 1% out of all companies presented.
The recipients of the award are chosen based on their industry expertise and commitment to providing stellar customer service. The Clutch Leader Awards take into account several key factors such as former clients, services offered, and case studies.
Alex Gudilko, CEO AJProTech: 
"We are honored to be recognized as a global leader by such a competent resource! The AJProTech team does our best to provide high-quality service to our clients. This award encourages us to work even harder in order to create outstanding innovative solutions for our customers"
We are delighted and inspired to have worked on such interesting projects! Please visit our clutch profile and reach us to start your extraordinary project with us. Looking forward to future collaborations.
Clutch is an independent website that collects objective and original feedback from clients about companies that registered on the platform. Collecting the data, the service provides a fair rating of all the firms. The companies are sorted by their geographical location and field of their specialization.
#award #clutch #hardwaredevelopment #bestIoT #productdesign