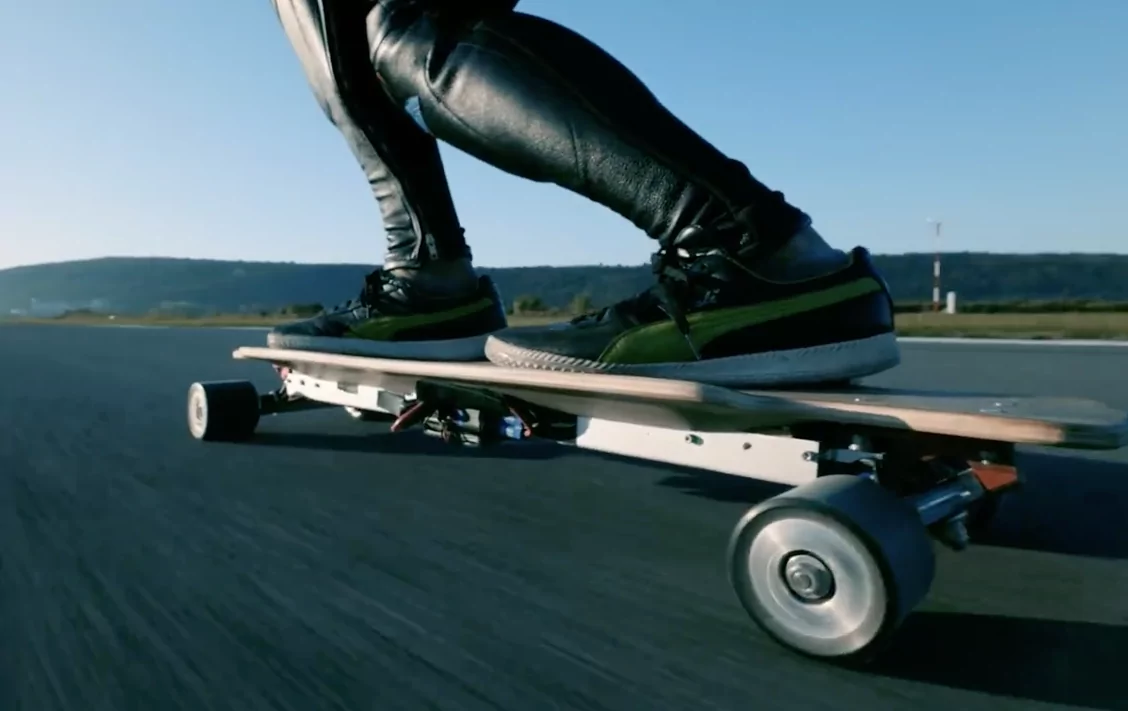 Today, electric motors can be found in almost everything. From bikes, to scooters, to automobiles, nearly everything is powered by these electric motors. But, one of the most entertaining things to ride on is an electric skateboard.
The electric skateboard market has developed tremendously over the past few years. Some of these skateboards have become so advanced that they've literally become a practical aspect of our daily life. This is particularly true if you live in a city as you can use an electric skateboard to commute, ditching all other modes of transportation.
Plus, commuting on an electric skateboard is not just environmental-friendly, it's a great way to reduce your everyday travel time and fuel expense.
Did you know, an average person in the US expends around $2600 on public transportation while using a car can cost up to $6000? With an electric skateboard, you have the power to save all that cost.
In this blog, we'll see what an electric skateboard is, what its main components are and, how it works.
WHAT IS AN ELECTRIC SKATEBOARD?
An electric skateboard is a personal carrier based on a skateboard. Its speed is typically regulated by a wireless hand-held remote control or the user's body weight, fluctuating between the board's front for forward motion and rear for slowing down. If you wish to switch directions between the right and the left, you can do so by slanting the skateboard to one side or the other.
It's important to note that an electric skateboard is not considered an automobile so you don't have to apply for registration or licensing.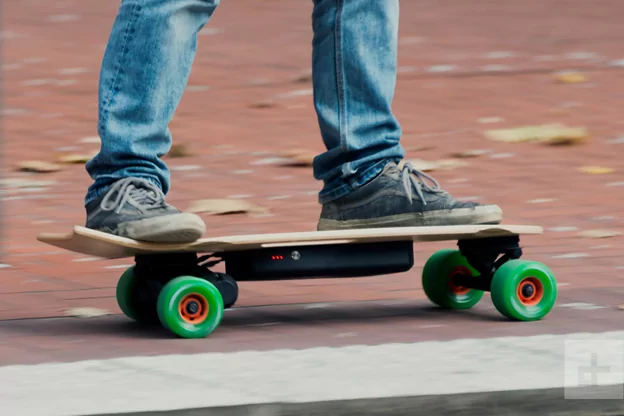 (Source: Digital Trends)
HOW DOES AN ELECTRIC SKATEBOARD WORK?
A modern electric skateboard is a remarkable amalgamation of mechanics and electronics. It's constructed by using various kinds of batteries that generate the electrical energy needed to operate it.
Some of its key components are:
1. BATTERY
An electric skateboard generally uses two kinds of batteries; the lithium-ion battery and the lead-acid battery.
The lithium-ion battery is much lighter than the lead-acid battery. It can store more electric charge and needs less time to fully charge. This is why it also lasts longer than the lead-acid battery.
The battery in an electric skateboard uses wires to supply power to the motor, which is why it's critical to have a high-quality wiring.
2. MOTOR
Another essential component of an electric skateboard is the motor. Usually, two different kinds of motors are used to construct these skateboards.
One kind of motor is the belt motor which is generally not used in modern skateboards. It works by means of a pulley and is superior in terms of water and heat resistance. The other kind is the hub motor, which works by using a wheel but, it's not water-resistant.
Using a high-quality motor can increase the durability and efficiency of an electric skateboard.
3. ELECTRONIC SPEED CONTROLLER
The electronic speed controller is a circuit that controls and regulates the speed of the motor placed within the electric skateboard. It receives data via Bluetooth and provides you with full control of your skateboard.
4. REMOTE CONTROLLER
To drive an electric skateboard, you need a remote control.
There are two types of remote controllers commonly used. The first one uses BLE (Bluetooth Low Energy) and the other uses RF (radio frequency), with a few indicators. The former is more suitable due to lower power consumption.
WRAP UP
By combining the right and high-quality components, you can make a really efficient electric skateboard. Compromising the quality of any component can damage the performance of other components.
Remember, each component plays a critical role in the overall efficiency of the skateboard. For instance, a high-quality motor without proper wiring is of no use. So, a good electric skateboard is an optimal combination of the finest-quality components.
Want to build an electric skateboard that makes heads turn wherever you go? Let us help.
We're expert in creating manoeuvrable electric skateboards. In our recent 2WD skateboard design, we've paid meticulous attention to every detail so riders can enjoy up to 40 km battery range, robust and safe drivetrain, Bluetooth 5.0 communication, Mobile App integration, and perfection in every detail. From endurance tests, to stress impact, to EMI interference analysis, we've done it all to ensure our product would pass CE, FCC, and BLE certification.