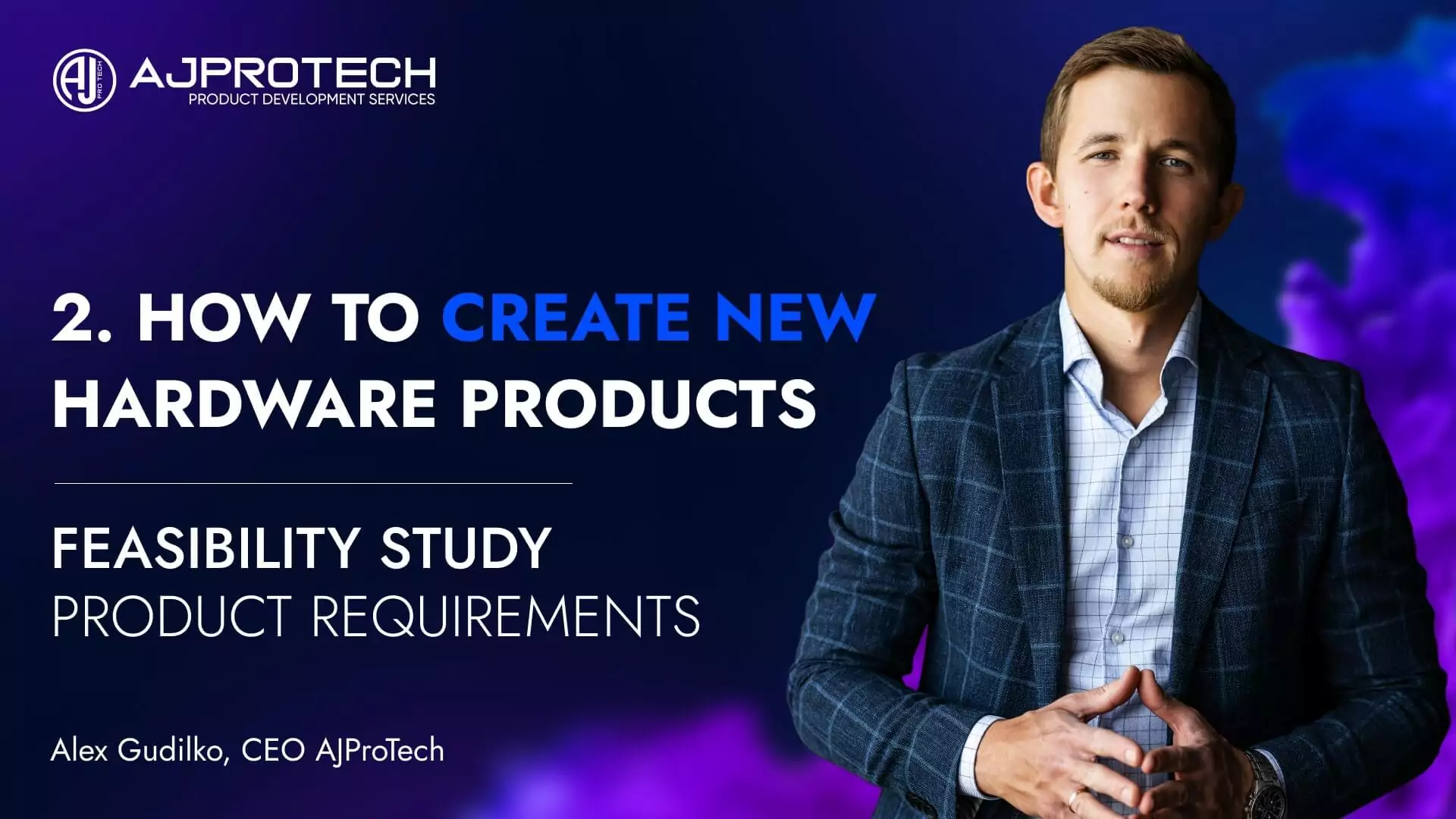 2. HOW TO CREATE NEW HARDWARE PRODUCTS. FEASIBILITY STUDY. PRODUCT REQUIREMENTS
Today we're gonna continue to talk about Product Development: How to create and launch new IoT products. What is the best way to start? How to avoid pitfalls in your Product Development journey? Alex Gudilko, CEO of AJProTech, shares our approach in a series of videos about product development: HOW TO CREATE AND LAUNCH NEW HARDWARE PRODUCTS.
Every company has its own secrets and ways to develop. I'm gonna share a few of our secrets. At AJProTech when we start a new project, we start with a process called Feasibility Study.
It's time for us to do solution research, create product specification, create early industrial design, select components, and create Proof of Concept prototypes. The goal here is to SELECT CORE TECHNOLOGIES.
When clients come to us with idea to create new product, we ask them a few questions:
What problem are you solving?
Who is your customer persona?
What are the must-have features for the device?
What is the target pricing?
After those four questions are answered, we get to our job. We start with solution research: check what similar products are available on the market, see what is patented and what can / cannot be used, and select core technologies which allows us to fulfill the product requirement.
Next step is to create really good PRODUCT SPECIFICATION. Every company has its own short requirements in most cases, but it's really important to be very specific. Good Product Specification covers anywhere between 7 to 15 pages long, and this covers not just their must-have features. It need to also cover:
Operating conditions
Storage conditions
Mechanical requirements
Water protection
Electronic features
Pricing
If you don't know something, that's okay, just put TBD (To be Determined later). "Unknown unknown" is the worst that can happen to your product.
We see it as the biggest differentiator between products that fail to deliver, and those who deliver on time and within budget. Really spent time here to create a good Product Specification document.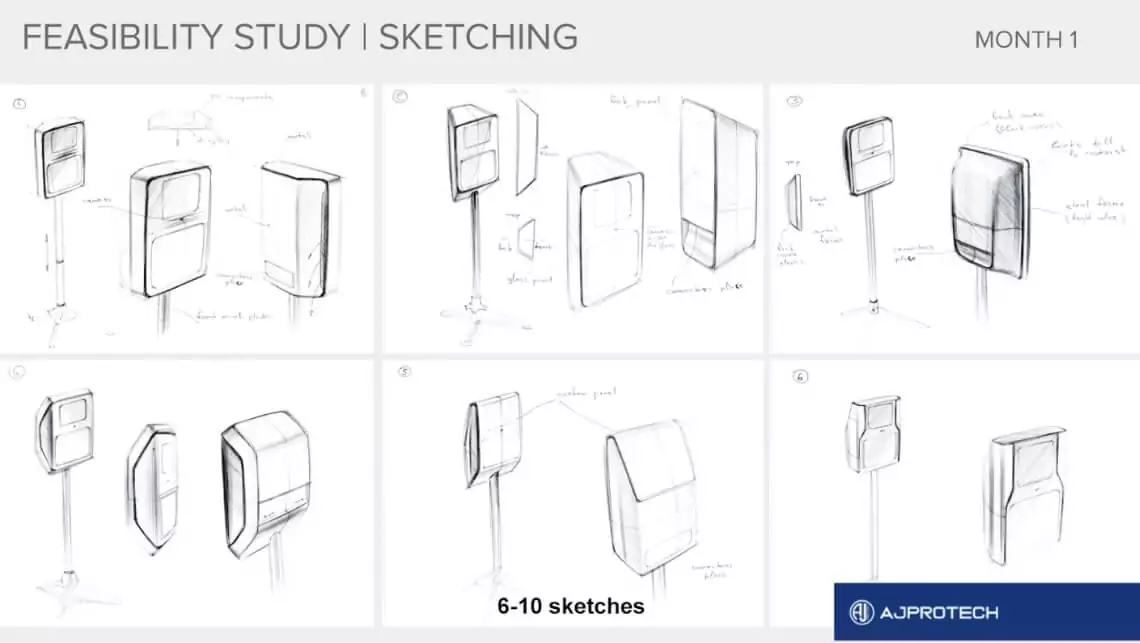 Now when we know what we are creating, it's time to visualize it. Our industrial designers work on low fidelity sketches. 6 to 10 options to determine what is the possible shape for a device. Is it going to be round or rectangular, what are the angles going to be? Doing 6 to 10 different options, so we can pick up from them on the next stage
Stay tuned for the next video where we'll talk about Feasibility Study, Industrial design, and Component selection
More about our feasibility study: FEASIBILITY STUDY
Create product requirements online: SPECIFICATION WIZARD
Contact us to discuss your project
AJProTech team
Ajprotech.com